New functionality: Async brainstorming
A user of brainstormer asked me, if she could host a brainstorm, but have ideas coming in over a week.
At first I thought that this is not exactly what I built the tool for, but I actually had a use case of my own in mind, so why not try it out.
How to make a brainstorm with no timer?
So - how does this new feature work?
It's very easy to make a brainstorm without a timer. You just drag the slider all the way to the end, and you will get a brainstorm session that never ends!
Keep in mind: If you need to access as a facilitator and be able to go to voting, you need to create the brainstorm when you are logged in as a user.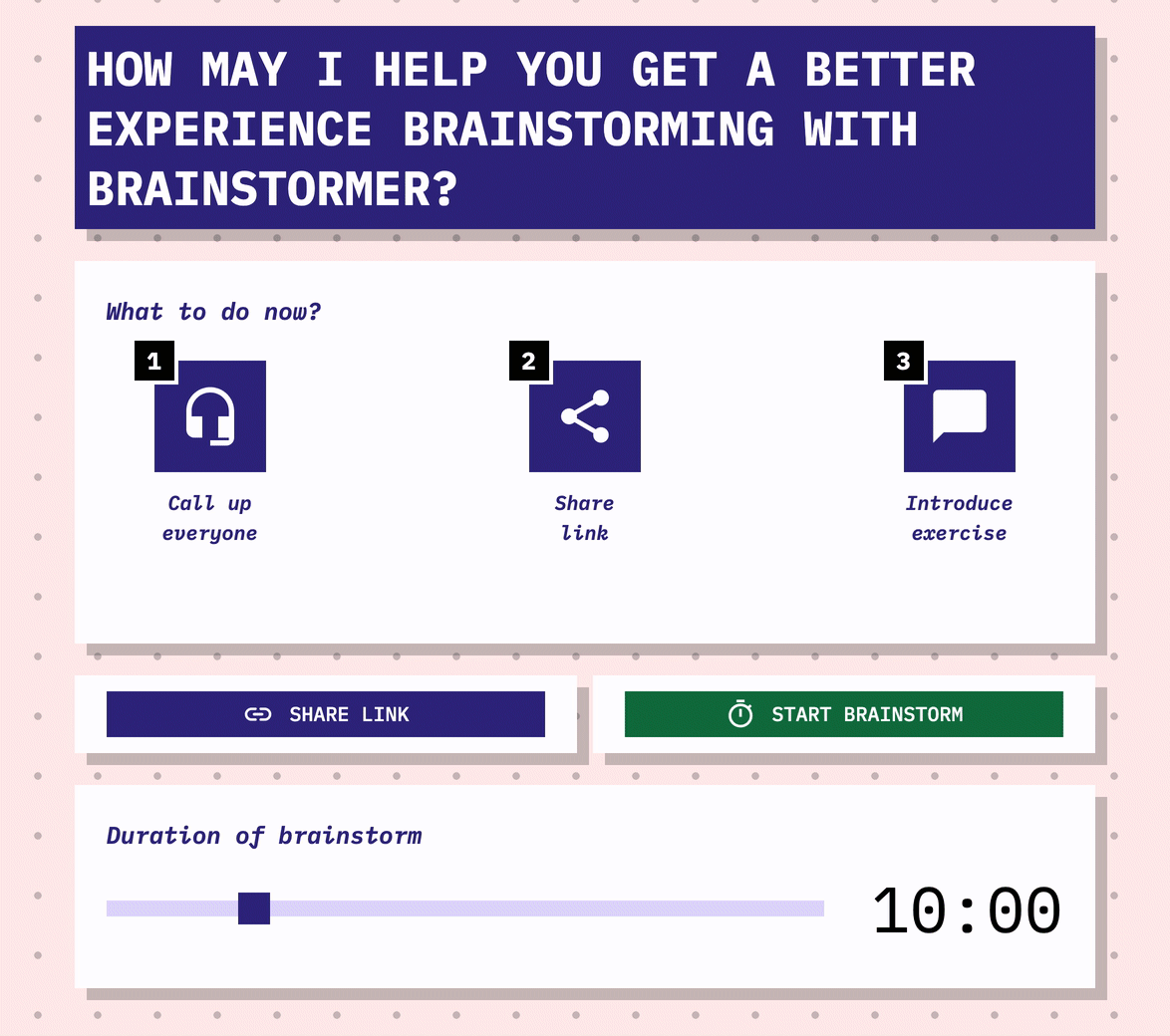 And that's all. Happy brainstorming!